4. Now, it is necessary to find out beginning and ending signatures of data packets. The program will use them to separate data blocks from a data flow. To achieve this, you can enable the "Display data before parsing" option and additionally change mode for ASCII characters with code lower than 0x20h (fig. 9). Usually, simple software protocols use ASCII control characters to frame a data packet. Figures 1-4 with data examples above show control characters #0D, #0A, #03, and they correspond to ASCII characters <CR>, <LF>, <ETX>.
Note: You can select other data view mode in production because this mode does not affect on the OPC server operations.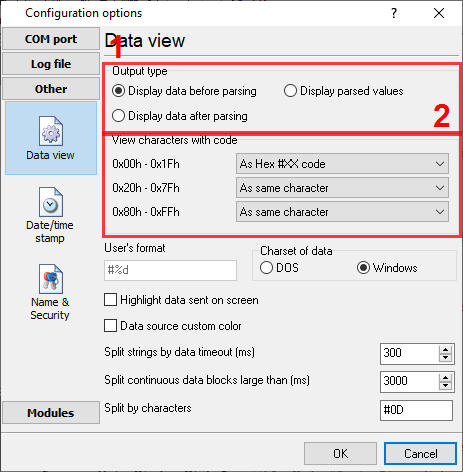 Fig. 9. Data view mode setup.