Windows 2000+ services use will let you:
•control service on local and remote computers;
•setup actions on emergency service restore in case of failure, for example auto service or computer restart (only on computers with Windows 2000 or later);
•create for services other names and descriptions, to find them easier (only on computers with system Windows 2000 or later);
•run service before user login (password input);
•service can be setup on automatic start after operation system load.
Note: you must be logged in as an administrator in order to change the configuration or control the service in any way (start, stop, pause, continue).
To on program work mode in service mode go to program options tab "Main menu -> Options -> Configure... -> Windows NT/2000/XP service" (pic.1), then put check box "Use program as service".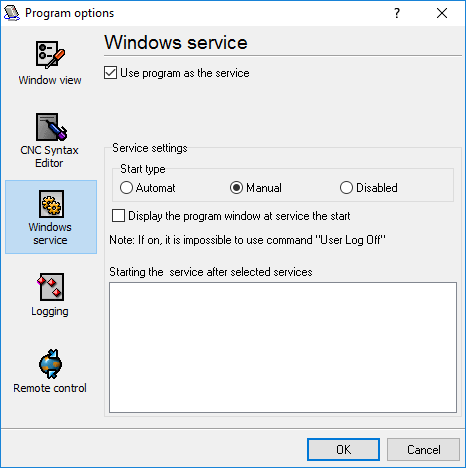 Pic.1 Service setting.
After that in the displayed window setup program run type. There can be the following variants:
| | |
| --- | --- |
| 1. | Automat - service will be run automatically at every Windows start, before user login; |
| | |
| --- | --- |
| 2. | Manual - to run service make start in window "Services" of Control panel; |
| | |
| --- | --- |
| 3. | Disabled - service can't be run. |
If you want to change program settings in service work mode, show "Display program window at service start". In that case at start service puts its icon in systray (pic.2). But then you couldn't use command "User logoff" in work stop select mode menu, so as in that mode Windows will wait manual service stop.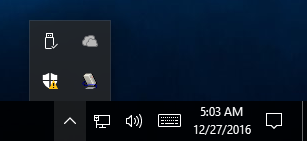 Pic.2 Service icon in systray.
If you use data bases or special COM port drivers, before service run, these applications must be run. You can show what services run before DNC Precision in window "Start service after selected services" (pic.1). After you installed service mode for program, reload computer or run service manual from window "Services" in Control panel (pic.3)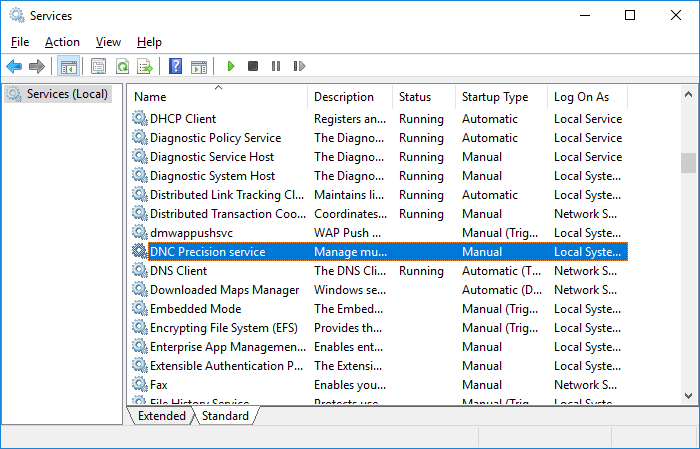 Pic.3 Manual service run (in Windows 2000).
After service run in process list will be two applications dncpsrv.exe and dncprecise.exe (pic.4). DNCPrecision application makes interface between service manager and main DNC Precision program and proper start and program stop. Unlike utility srvany.exe our service at stop saves all settings and completes all opened serial port session.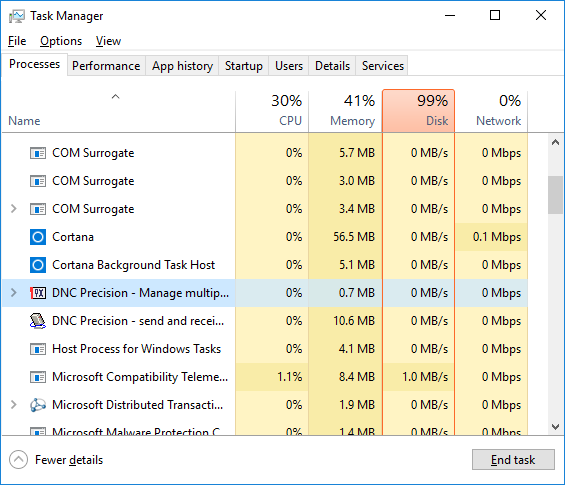 Pic.4 Process list.
To have the program work in service mode it must be run with administrator rights. To control service manual and remove service, use command string. Run dncpsrv.exe with the following parameters:
•/? - short help;
•/I - install service for start in manual mode;
•/A - install service for start in automatic mode;
•/D - install service in off state;
•/R - remove service from computer.
At once can be set only one parameter. At showing parameter keep characters register.