CPU: Any CPU compatible with the modern Intel® x86 or x64 CPUs
Operating system: Windows 2000 Professional SP 4 and higher (all versions) x86 or x64.
Please note that Tcp Com Bridge is not compatible with Windows 9x, Me, or NT.
CPU speed
Minimal: 1 GHz.
It is recommended: 1.5 GHz or higher.
However, our program can successfully operate even on some of the slower multi-core CPUs.
System memory
Minimal: 512 MB
Recommended: 1024 MB.
Free disk space: The program needs about 5 MB, but its system log will also occupy some disk space.
Special access requirements: You must have the Administrator's privileges to configure our software. These privileges are necessary to install and manage a kernel-mode driver for virtual serial ports.
Notes for Microsoft Windows Vista or higher:
Since our program uses a driver to create virtual serial ports, the following conditions must be provided:
1.You need Administrator's privileges to launch our software;
2.Our program's shortcut will be placed on the desktop (Figure 1);
3.Windows Vista will ask your permission to continue the installation (Figure 2).

Figure 1: The program's shortcut on the Windows Vista desktop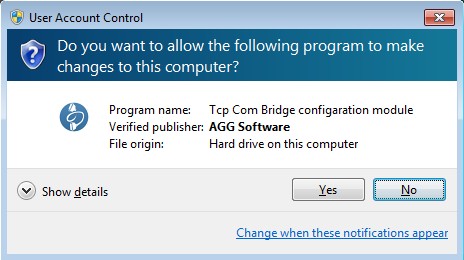 Figure 2: User Account Control dialog box
You can modify the security settings for your user account if you don't want to see the warning shown above. Please google for the solution.