This diagram may help you to understand the flow of data within our software and a place of each module. The following chapters describe all plugin types.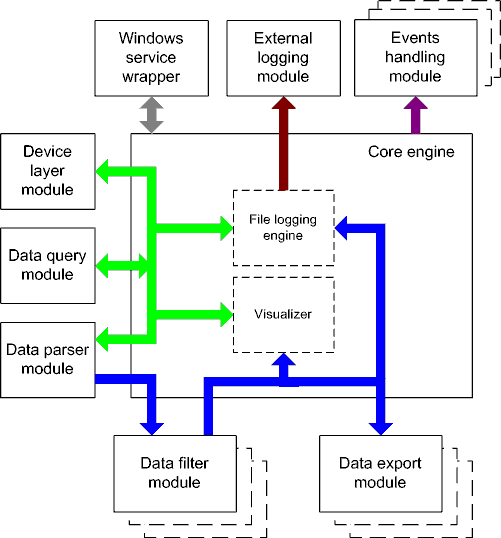 Fig. 1.2.1 Data flow diagram
History:
- The flow of binary data (RAW, unformatted data).
- The parsed data (formatted data). The data flow is separated into data packets and variables. Each data packet can be interpreted as a row, and each variable can be interpreted as a column.
Wires with other colors mark other relations with the unstructured data flow.