For Windows 2000 - Windows 11 (2019) (incl. Server, x86 and x64). Latest version: 5.7.3 build 1206. December 6, 2021.
Summary statistics
Latest version: 4.0.5 build 414. April 15, 2022.
The module "Summary statistics" for our logger-programs allows retrieving fundamental statistical values such as Sum, Average, Minimum, Maximum, etc. Total values can be calculated for any time interval. Additionally, the module can evaluate the quality of a value, depending on the expected and processed number of values.
How to enable this plugin
The figure below shows how to select the plugin on the "Modules" page.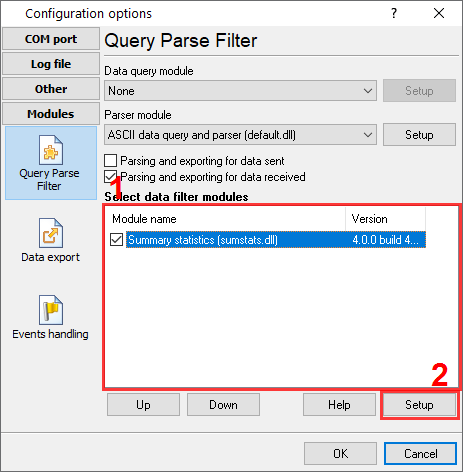 Fig.1. Selecting the plugin.
How to configure the plugin
The figure below shows how to configure the plugin. Please, look at the documentation for the full description of all settings.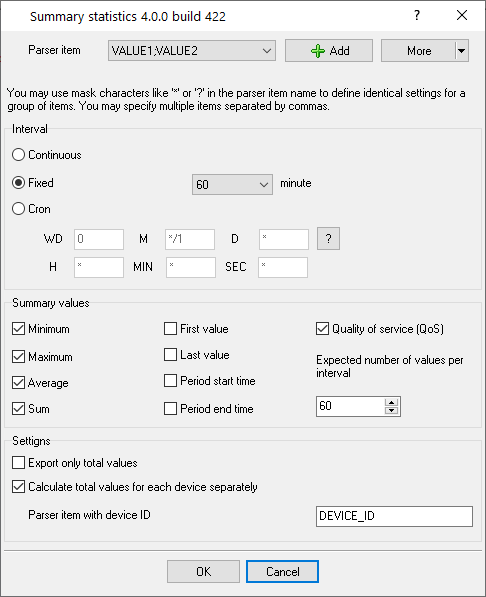 Fig.2. Configuring the plugin.