Latest version: 4.0.17 build 912. September 22, 2023.
This data filtering module allows you to create a distributed backup system for data receive interfaces while creating a failover system. The system can significantly reduce downtime and data loss in certain emergencies.
At the configuration stage, you need to install and configure a logger program on the primary and backup computers. During operation, the module monitors the state of received data, and in the case, any problems are detected, switches the receive and handle functions over to the backup program. As soon as the primary interface has been restored, the secondary interface gets automatically disabled.
With regard to each unusual event, the system can generate a notification for the administrator.
How to enable this plugin
The figure below shows how to select the plugin on the "Modules" page.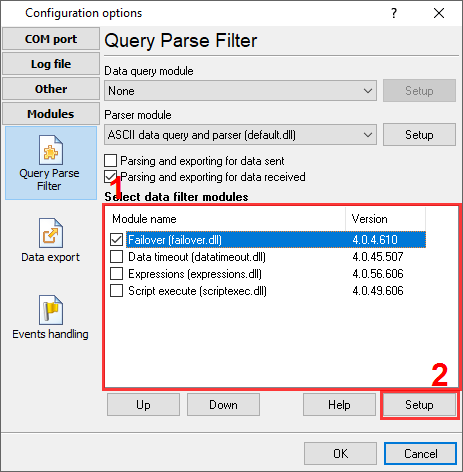 Fig.1. Selecting the plugin.
How to configure the plugin
The figure below shows how to configure the plugin. Please, look at the documentation for the full description of all settings.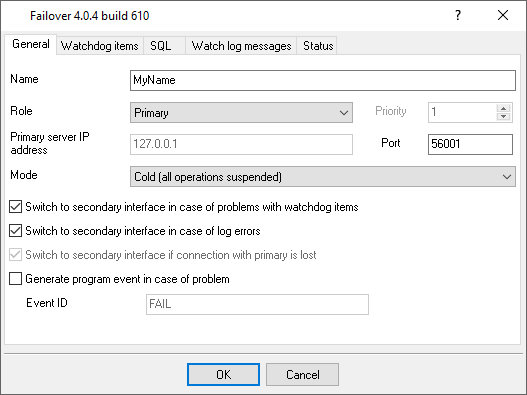 Fig.2. Configuring the plugin.