Latest version: 4.0.55 build 911. September 22, 2023.
You can use our data loggers and the RFID Protocols module to build a data collection server, and to integrate RFID readers that support RFID LLRP, ISO 18000-6B, ISO 18000-6C protocols into an enterprise's existing control and tracking system. In this system, RFID readers interact with tags and send data to Data Logger acting as the central server. The purpose of Data Logger is to pre-store and filter data, and possibly to write them to a log file or a database. Using the commonly used terminology, we can call this software solution as "RFID Middleware."
How to enable this module
The figure below shows how to select the plugin on the "Modules" page.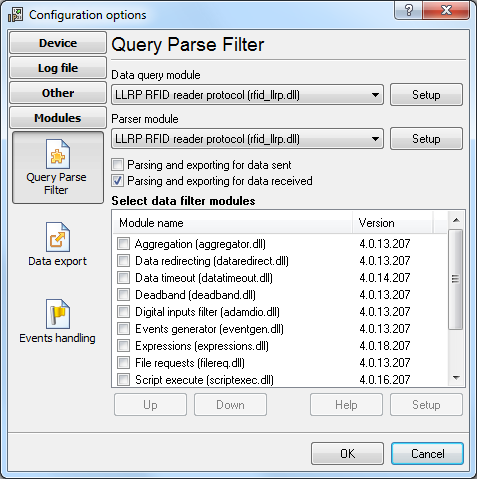 Fig.1. Selecting the plugin.
How to configure the module
The figure below shows how to configure the plugin to poll the device every 3 seconds. Of course, you may change the poll interval as you want. The "Tutorials" section contains some detailed tutorials about this plugin.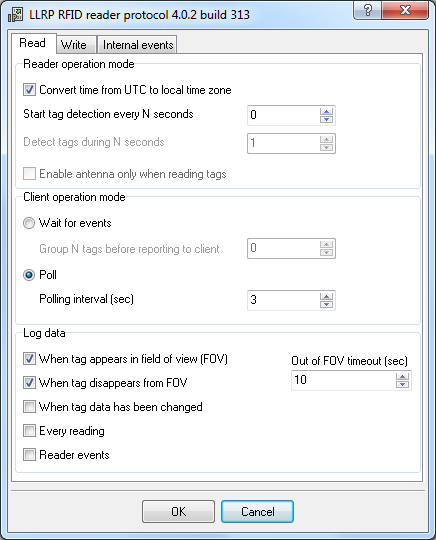 Fig.2. Configuring the plugin.