For Windows 2000 - Windows 11 (2019) (incl. Server, x86 and x64). Latest version: 3.9.8 build 1115. November 15, 2023.
OPC and DCOM Configuration. Creating a user and giving access permissions on Windows 8, Windows Server 2012

Print version
2. Creating a user and giving access permissions
2.1 Adding a user
You need to create a user that has permissions to run and use DCOM applications. To increase security, you can create a user with restricted permissions. You need to have administrator permissions to add a user.
Attention! You need to create users with the same name and password on both computers (where the server and the client are installed). Later on, you should run the OPC client using this user account.
You can do the following to access the computer management console (fig. 2):
Open Windows Explorer using the taskbar icon or the Win+E keyboard shortcut;
Select the Computer item in the left part of the Explorer;
Click the right mouse button.
Select Manage.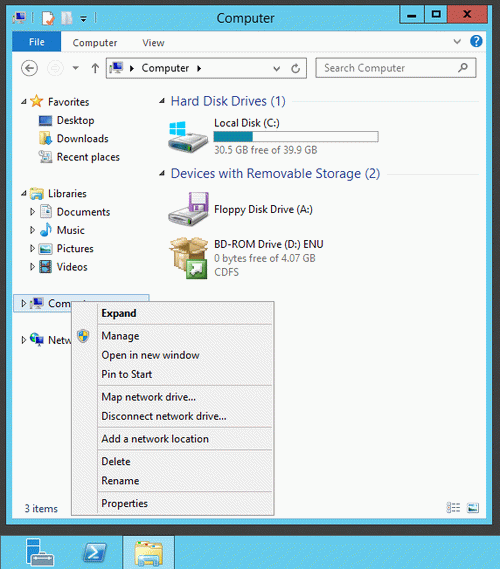 Fig. 2 Access to the computer or server management console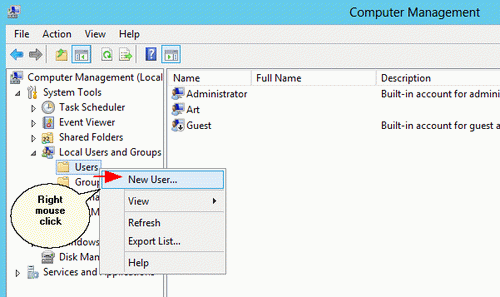 Fig. 3 Adding a new user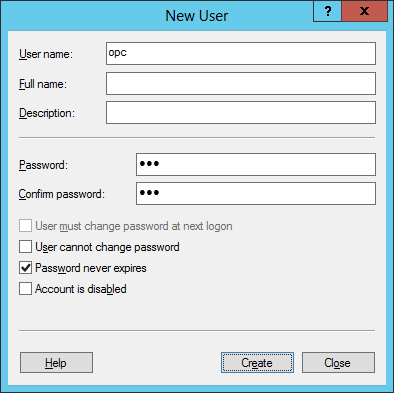 Fig. 4 New user properties
You can create a user with any name. The password must be specified and must not be empty.
2.2 Giving permissions
To allow the new user to work with DCOM, you should add the user to the corresponding DCOM Users group.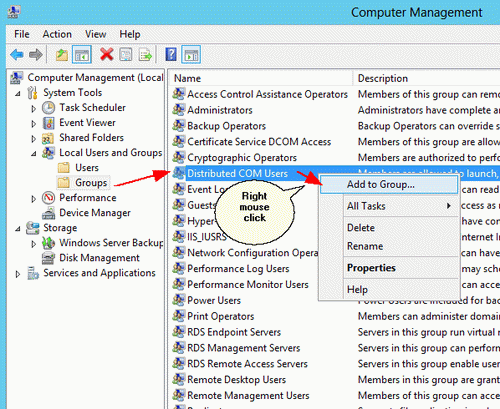 Fig. 5 User groups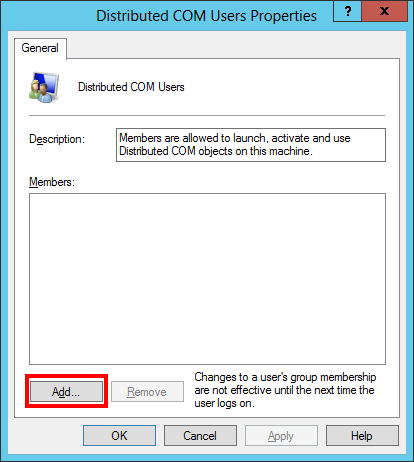 Fig. 6 Adding a user to the group
Manually type the username in the new dialog box. It is "opc" in this example. Then click OK.

Fig. 7 Selected user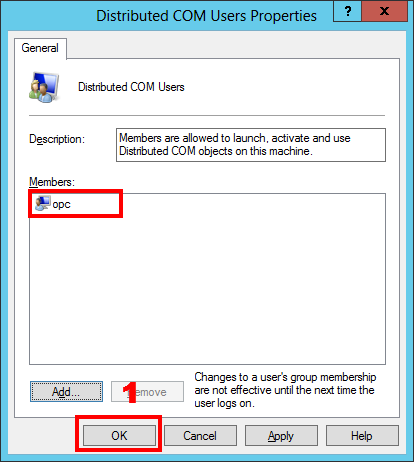 Fig. 8 User in the group
Note. You can create several users and add them to one DCOM Users group. You can also add existing users to this group.
Related articles:
OPC and DCOM Configuration on Windows Server 2012 and Windows 8