Latest version: 4.0.54 build 911. September 22, 2023.
This data export module allows you to print the values of one or more parser variables on the printer as soon as the parser receives and processes the data packet.
The module is a must-have for alarm systems or security systems if you need to have a hard copy of each received message.
The module supports any Windows-compatible printers connected via the local network, USB, LPT, or COM.
The module can print in the optimized text mode on a dot-matrix printer.
The module also supports virtual printers (PDF or XPS). In that case, a digital copy of the document will be created.
How to enable this plugin
The figure below shows how to select the plugin on the "Modules" page.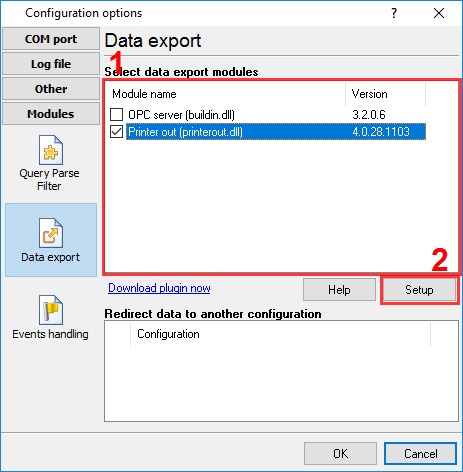 Fig.1. Selecting the plugin.
How to configure the plugin
The figure below shows how to configure the plugin to poll the device every 15 seconds. Of course, you may change the poll interval as you want.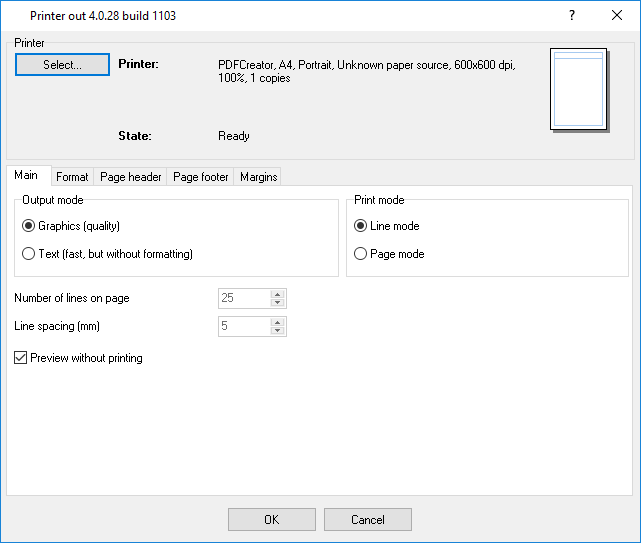 Fig.2. Configuring the plugin.